MAKE YOUR OWN PIECE OF ART
Purchase our art prints or send us your favourite images, we'll print and frame them for you.
We can also source your favourite images.
We only use the best quality Italian frames and art paper. No size is too big or small.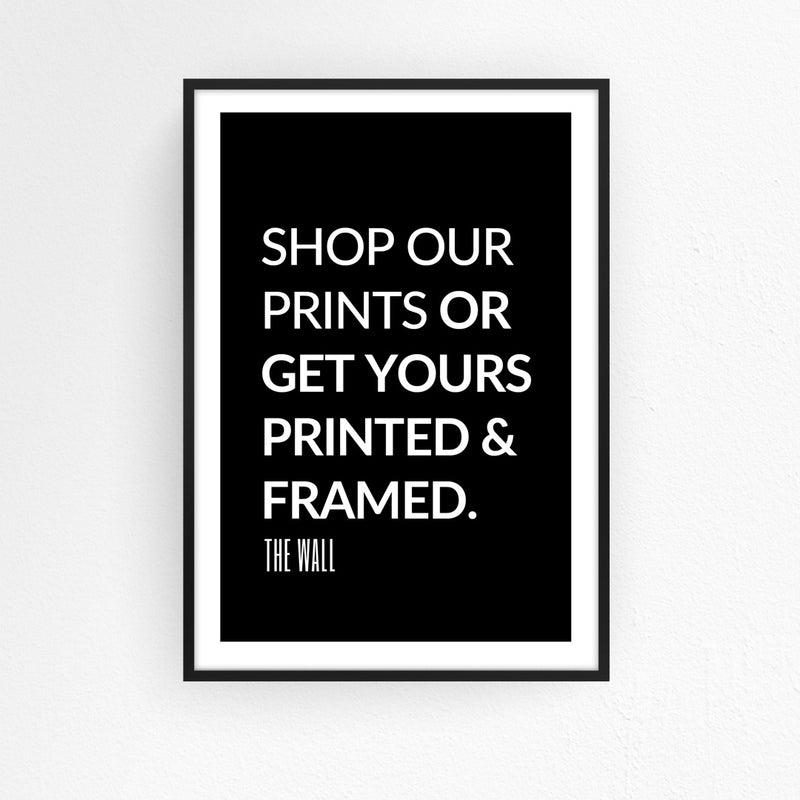 SIGN UP FOR UPDATES
We'll keep you update to date with new collection releases and product updates.